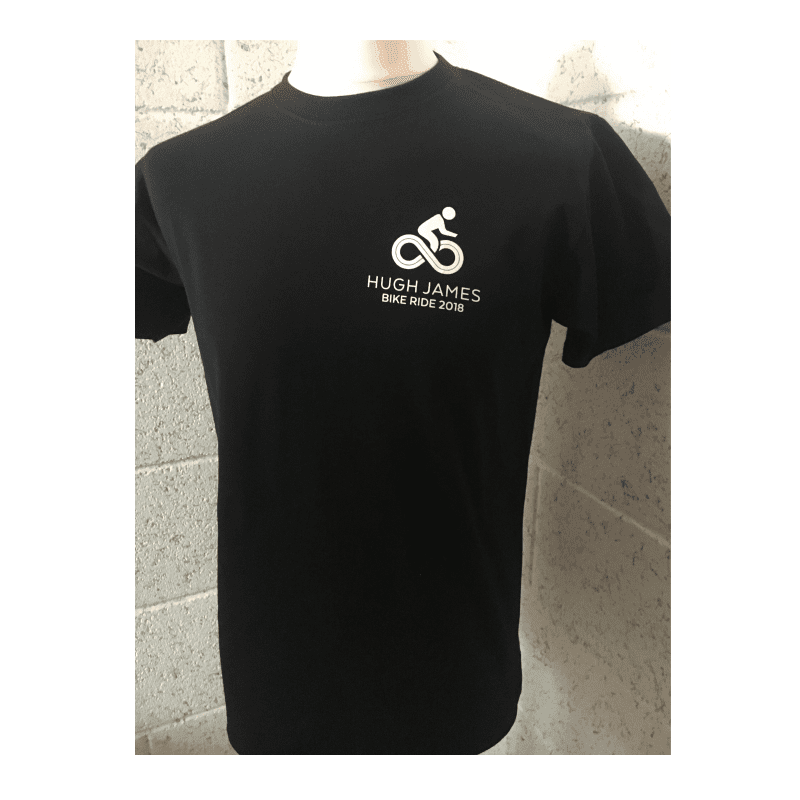 Hugh James
EuroLogo provided us with branded t-shirts for our annual charity bike ride.
They were worn by the cyclists' friends and families who came to greet them as they crossed the finish line; the children looked very cute in the t-shirts and felt like they were part of the team.
Each cyclist was also given one as part of their finisher's pack.
The t-shirts were great quality and had a very professional finish. EuroLogo catered for all our sizing requirements and was very accommodating when we requested a few extra sizes last minute too.
The team is very thorough in the sign off process, helped us with a few tweaks that were needed and kept us informed throughout all stages of the order process.
We would definitely use them again.