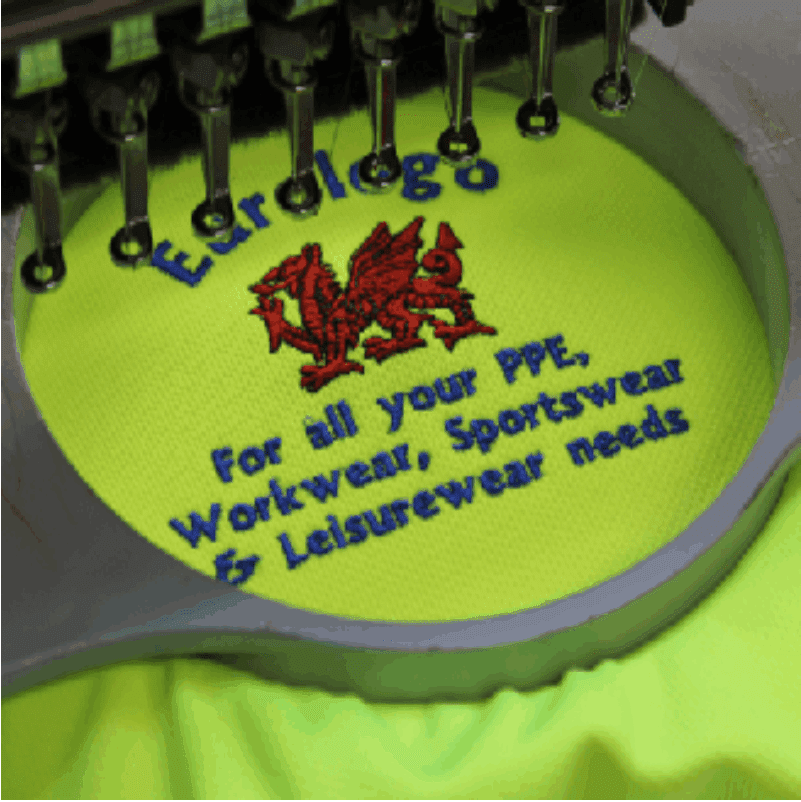 EuroLogo supplies personalised Sports, Work (including all personalised and non-personalised PPE) and Leisure wear to businesses, clubs/societies and the general public. We have been trading for nearly 20 years and in that time we have built up a wealth of experience and knowledge in the embroidery and printing business, building long term relationships that deliver real value to our clients.
All your personalisation is carried out by us; our in house graphic design service takes care of all your design needs, whilst our state of the art embroidery and printing processes ensure a quality finish
As a general rule, there are no minimum order values or quantity and no hidden charges.
We have a range of garments in stock for sizing.
Online Shop
We're also able host your club/society or company's products in their own dedicated 'Online Shop', hosted on our website.
Access to your shop can be public or secure (with an unique login username and password)- just add your products to your basket and checkout; on agreeing commercial terms, you're also able to pay on account by entering your Purchase Order number.
As a general rule, there are no minimum order values, so order only what you need, which reduces your working capital and releases cash into your business.  This facility makes ordering quick, simple, accessible 24/7 and at a time to suit your busy schedule
Opening Times
Monday to Friday 09:00 to 16:45 – if these times do not suit, please contact us for an appointment on 01656 659424 or email us at [email protected]